Critical Remix Festival - Deadline

2010-12-17 08:05:05 Posted by: ragaman7 Category: Remix Culture

The deadline for the Critical Remix Festival, Oil and War is fast approaching. The deadline to submit your remix to the festival is Monday December 20th 2010. Remember, submission is free and there will be a $1000 award given to one ambitious remixer, so add your voice to the chorus and remind everyone that by deconstructing the messages of media, we can reclaim our voices from the powerful. Please visit the Critical Remix Festival website,
www.appropriationalliance.org
for more details...
Download PDF Information
[courtesy of Byron Russell]
UPDATE
---
2 Days Left to Vote in Yes Men Chevron Remix Contest

2010-11-17 08:25:33 Posted by: ragaman7 Category: Remix Culture

---
Remixers and The Yes Men Punk Chevron

2010-10-29 23:56:18 Posted by: ikat381 Category: Copyright

---
Mickey Mouse Discovers the Government Cartoon Conspiracy Against Glenn Beck

2010-10-11 19:20:30 Posted by: ikat381 Category: Copyright

---
Total Recut @ Ed Gallery, Ontario - October 22, 8pm

2010-10-11 19:30:49 Posted by: ragaman7 Category: Copyright

Join us at 8pm, October 22 2010 at the Ed Video Gallery, Ontario, Canada for an evening of remix madness! In association with Ontario Arts Council, Canada Council for the Arts, Ed Video Media Arts Centre and Total Recut.
Featuring:
Elisa Kreisinger
Artur Augustynowicz
Eli Horwatt
Jonathan McIntosh
Martin Leduc
Tasman Richardson
Nick Denboer
Duncan Rodger A crazy night of absolute and total video, recut to suit the sensibilities of those in control of the signals. Lots of projections, sounds created with visuals, and millions of pixels.
October 22, 2010 - 8pm to Late - Ed Video Gallery - 40 Baker St, Guelph
We look forward to seeing you there!
UPDATE
---
McIntosh Teams Up with US Government to Critique Glenn Beck

2010-10-09 12:34:27 Posted by: ragaman7 Category: Remix Culture

[from Rebellious Pixels and CBS] I love that they actually used the term "Donald Ducked" in the promo for their news segment! News segment from Channel 5 Eyewitness News at 6 O'clock - October 6th 2010 SAN FRANCISCO (CBS 5) — In a nondescript Mission District apartment building, in a tiny room, lives a David who has taken on a Goliath. Jonathan McIntosh didn't use a slingshot. He used a computer, and took aim at one of America's most controversial talk show hosts, Glenn Beck. And he ended up goosing him with a duck. Donald Duck. A video mashup of Glenn Beck on the radio mixed with Donald Duck cartoons has gone viral. He worked three months on the project, sometimes 10 hours a day. So far, at the video has received at least half a million hits, among them Glenn Beck. "It is some of the best, well made propaganda I have ever seen", said Beck on Monday's show. "But if I'm not mistaken, some of these re-mix videos get federal funding. We're looking into the funding of this gentleman." McIntosh says he received no federal funding. No funding at all. In fact, he lost his job last month, which gave him time to work on the video. In the video, Donald Duck loses his job and listens to the Beck radio show. The Depression-era cartoon and Beck's musings pair well. Out of context, of course. Beck talks of Nazi's and Communists taking over the country today and Donald Duck is fighting them back in the 1940s. McIntosh thinks Beck's politics are dangerous and likes how the new media landscape can allow one person to take on the powers at the top. "I like that I'm able to speak back at him, and that people are using re-mix, or Youtube, to talk back and there can be a larger voice for those of us who don't have a big radio or TV station." McIntosh has made no money on the video, but said it would be nice to get a job out it."
UPDATE
---
SAW Video's "Public Domain" Premiere Screening

2010-07-17 23:22:23 Posted by: ikat381 Category: Remix Culture

I'm finally getting around to writing my post about the June 24 premiere screening of "Public Domain," by the Ottawa-based SAW Video centre.
Here's some details from the SAW website:
"In June 2009, SAW Video commissioned 7 media artists to create new video works using public domain materials from the Film/Video/Audio Collection of Library and Archives Canada. The result is Public Domain, a programme of six new videos which, after its premiere in Ottawa on June 23rd, will tour across North America and Europe in 2011."
The videos ranged from personalized documentary to abstract video art. The end results were quite impressive, as you might expect from the number of accomplished video artists that SAW managed to commission for the show.
You can check for future tour dates and get more details about the show and the artists here: http://www.sawvideo.com/projects/publicdomain/index-en.php
UPDATE
Beyond the Pale: Preview from Maureen Bradley on Vimeo.
---
Re-examining the Remix

2010-07-08 11:45:19 Posted by: ragaman7 Category: Remix Culture

At TEDxNYED, former "young Republican" Larry Lessig talks about what Democrats can learn about copyright from their opposite party, considered more conservative. A surprising lens on remix culture. Harvard professor Larry Lessig is one of our foremost authorities on copyright issues, with a vision for reconciling creative freedom with marketplace competition.
UPDATE
---
Google Defeats Viacom!

2010-06-24 13:45:23 Posted by: ragaman7 Category: Copyright

[via
Wired
- by David Kravets] Google-owned YouTube won a major victory Wednesday when a federal judge ruled the video-sharing site was protected under U.S. copyright law. Viacom, which vowed an appeal, was seeking $1 billion in damages in a case testing the depths of copyright-infringement protection under the Digital Millennium Copyright Act of 1998. The ruling, if it survives, is a boon for internet freedom, especially as it applies to search engines, video-hosting companies, picture-hosting services like Flickr, social-networking sites like Facebook and micro-blogging services such as Twitter. But it will make it all the more difficult for rights holders to protect their works. In short, Wednesday's decision says internet companies, even if they know they are hosting infringing material, are immune from copyright liability if they promptly remove works at a rights-holder's request — under what is known as a takedown notice. "Today's decision isn't just about YouTube," said Center for Democracy & Technology lawyer David Sohn. "Without this decision, user generated content would dry up and the internet would cease to be a participatory medium." U.S. District Judge Louis L. Stanton of New York disagreed with Viacom's claims that YouTube had lost the so-called "safe harbor" protection under the DMCA. Viacom, parent of Paramount Pictures and MTV, maintained Google did not qualify, because internal records showed Google was well aware its video-hosting site was riddled with infringing material posted by its users. Stanton ruled that YouTube's "mere knowledge" of infringing activity "is not enough." "To let knowledge of a generalized practice of infringement in the industry, or of a proclivity of users to post infringing materials, impose responsibility on service providers to discover which of their users' postings infringe a copyright would contravene the structure and operation of the DMCA," the judge wrote. Stanton ruled that YouTube had no way of knowing whether a video was licensed by the owner, was a "fair use" of the material "or even whether its copyright owner or licensee objects to its posting." Stanton added, "Indeed, the present case shows that the DMCA notification regime works efficiently: When Viacom over a period of months accumulated some 100,000 videos and then sent one mass takedown notice on Feb. 2, 2007, by the next business day YouTube had removed virtually all of them." Jonathan Band, a copyright attorney who helped craft the DMCA, said "The argument Viacom was making would have neutered the DMCA. I think the judge understood that." The DMCA, which was heavily lobbied into existence by the Hollywood studios, has been a boon for internet freedom. But it has been a bust in other areas. Among its provisions, it prohibits the circumvention of encryption technology. DVDs are encrypted with what is known as the Content Scramble System, and DVD players must secure a license to play discs. So a San Francisco federal judge ruled in March that RealNetworks breached the DMCA when it marketed a DVD-copying device, and precluded it from the market. Apple also claims the DMCA makes it unlawful to jailbreak iPhones. The Motion Picture Association of America declined comment on Stanton's decision. What's more, the DMCA's "safe harbor" privilege comes with another price. The law demands intermediaries such as YouTube to take down content in response to a notice from rights holders, without evaluating the claim for reasonableness or accuracy, or considering the fair use rights of users. That has opened the door to many abuses of free expression, including Universal Music's 2008 takedown notice to YouTube over a Pennsylvania woman's 29-second video of her toddler dancing to Prince's "Let's Go Crazy." The YouTube-Viacom decision came nearly a year after a Los Angeles federal judge ruled similarly in a case against little-known, video-sharing site Veoh, which has gone bankrupt. The difference between Wednesday's ruling and the Veoh outcome, Band said, is that YouTube is mainstream, used by millions daily and is owned by one of the world's most popular and richest internet brands: Google. Google, which purchased YouTube for $1.8 billion in 2006, hailed the decision, saying it was "an important victory not just for us, but also for the billions of people around the world who use the web to communicate and share experiences with each other." Viacom, which brought the case three years ago, said "We believe that this ruling by the lower court is fundamentally flawed and contrary to the language of the Digital Millennium Copyright Act." Judge Stanton ruled the Supreme Court's 2005 decision against Grokster did not apply. He said Grokster distributed software that allowed computer-to-computer exchanges of infringing material, "with the expressed intent of succeeding to the business of the notoriously infringing Napster." Read More
http://www.wired.com/threatlevel/2010/06/dmca-protects-youtube/#ixzz0rm2hJqPa
UPDATE
---
Supreme Court Blocks Pirate Bay

2010-06-24 01:12:01 Posted by: ragaman7 Category: Copyright

[via zeropaid.com by Jared Moya] This ruling paves the way for copyright holders to obtain court orders to force ISPs to block other sites they accuse of copyright infringement. Denmark's Supreme Court has ruled that ISP Telenor must continue to block customers' access to Swedish BitTorrent tracker site The Pirate Bay. In its ruling The Supreme Court emphasizes the importance of "the large-scale infringement of intellectual property rights" that takes place through The Pirate Bay website, and stresses that the right holders have a "substantial interest that is important to protect" in bringing this infringement to a halt. "The court's decision is commendably clear. It confirms that the ISP's are part of the solution to the piracy problem," says the International Federation of the Phonographic Industry's (IFPI) lead attorney, Johan Schlüter. "The decision is an important step in the right holders' efforts to create an efficient market for movies, music and literature on the Internet. It is crucial to the continued growth and success of the legal services that the illegal services are restricted as much as possible." The decision follows a years-long court battle that began with an initial lower court ruling back in February of 2008 where a judge found that Telenor, then Tele2, was assisting in the facilitation of copyright infringement by allowing its customers to access the site. "The communication with the Pirate Bay is not in itself a violation of copyright," countered Jens Ottosen-Stott, chairman of TI, the Danish telecom industry, and Danish Telia's Legal Director at the time. "We make communication possible for our subscribers, then have others to take a position on whether it is illegal or not, and intervene. It is not our job." The decision means that perhaps other sites that the IFPI accuses of copyright infringement could find themselves suddenly blocked by the Denmark's ISPs. "The consequence may be that there will be a major push by the IFPI's of the world to attempt to have similar websites blocked," said Nicholai Kramer Pfeiffer, Telenor's Regulatory Chief. And he's he right. Now that the IFPI has managed to block The Pirate Bay it will pretty much have free reign to have any other site blocked that it accuses of copyright infringement. "Freedom of expression is at risk and at this rate will ultimately destroy the internet as we know it," says Troels Møller, spokesperson for Piratgruppen, a non-partisan group supporting file-sharing, free speech and privacy, in a press release. Danish IT experts, though you don't have to be an expert to know it only takes seconds to bypass any ISP-level site blocking system, have also criticized the ruling, and are concerned that the number of blocked sites will slowly grow over time. "It's a slippery slope," said Mikkel Svendsen deMib. "And when the people maintaining these lists find out that it still doesn;t restrict their access to The Pirate Bay or some of the many other BitTorrent sites, they will go after additional measures." The IFPI realizes that people will still be able to access the site, and doesn't seem to care. It thinks the real message of the ruling is that illegal downloading is harmful to society. It also won't say what sites are next, but says that the ruling now gives it the power to go after any site it sees with "systematic copyright violation." Could Google be next?
UPDATE
---
---
Blogs

Remixd
Digital Rights Ireland
Political Remix Video
This & That
Wreck & Salvage Blog
Imaginify.org
blogonandon
stanislas kazal underground blog
Niall Larkin
Recycled Cinema
Remix Theory
Art Threat
Lessig
JD Lasica
Blogorragh
Boing Boing
Darknet
Damien Mulley


Add a Blog
---
Categories

Remix Culture
Digital Rights
Copyright
Education
Business
Politics
Technology
Movies/TV
FilmMaking/Editing
Other


---
Recommended Reading


Add a Book





Pirate Cinema

Cory Doctorow





Republic, Lost: How Money Corrupte Congress -- And a Plan to Stop It.

Lawrence Lessig





Digital Copyright

Jessica Litman





The Video Vortex Reader

Edited by Giert Lovink and Sabine Niederer





Hillman Curtis on Creating Short Films for the Web

Hillman Curtis





Remix: Making Art and Commerce Thrive in the Hybrid Economy

Lawrence Lessig





Art of the Start

Guy Kawasaki





The Art of Innovation: Lessons in Creativity from IDEO, America's Leading Design Firm

Tom Kelley and Tom Peters





The Pirate' Dilemma

Matt Mason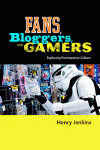 Fans, Bloggers, and Gamers: Media Consumers in a Digital Age

Henry Jenkins





Promises to Keep

William W. Fisher





Copy Fights: The Future of Intellectual Property in the Information Age

Adam Thierer





The Future of Music

David Kusek, Gerd Leonhard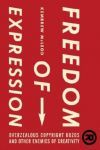 Freedom of Expression

Kembrew McLeod





The Future of Ideas

Lawrence Lessig





The Long Tail

Chris Anderson





The Cult of the Amateur

Andrew Keen





Convergence Culture

Henry Jenkins





Darknet: Hollywood's War Against the Digital Generation

JD Lasica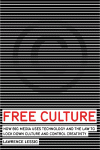 Free Culture

Lawrence Lessig