Featured Artist: Wreck and Salvage

2009-06-25 16:29:09 Posted by: ikat381 Category: Copyright

Given that this trio of editors has chosen to give themselves the name "Wreck & Salvage," it's not surprising to find their body of work repeatedly raising the question of how we get value out of all the video footage that floods our lives. The sources W&S draw from are as varied as the internet: corporate news and commercials, internet memes, ephemeral daytime television, propaganda, archive footage, and plenty of amateur video, be it from youtube kids or soldiers serving in Iraq. Their artistic priorities are just as diverse: their Eadweard Muybridge tribute celebrates and explores the awkward magic of moving images; their "Saturday Morning" mix drives home the stifling forcefulness of ultra-bright, fast cutting, relentlessly mercenary children's programming; and the group doesn't mind putting together a quick detournement now and then to take the piss out of some of the more absurd excesses of right-wing propaganda (see "NOM: Gathering Gay Storm; SUPPENDAPO" for a recent example). W&S edits all this footage to look for ways to make it useful, either politically, socially, artistically, or all of the above.
All three members of W&S are comfortable with nearly any digital editing technique you could think of. But perhaps their most important contribution to online remixing is what they've accomplished with "farming" for footage. Some of their most powerful remixes are made up of extensively researched footage collections organized around various themes or subject matter: Club Iraq combines a large number of amateur video clips from soldiers in the Iraq war to give us a powerful and disturbing picture of the culture of military occupation; their Mt. Rushmore remix collects amateur video of the monument and traces the diverse motivations for getting your own personal recording of an image you could find on a million postcards; "Diamonds are a Girl's Best Friend" builds a montage of soloists, amateur and professional, who appear in sequence and together sing the whole song. These exploratory remixes take the impulses of obsessive video-bin hunters and combine them with a movie editor's insight to sculpt raw footage into rich, rewarding videos. These guys advertise themselves as Wreckers and Salvagers, and they make good on that promise.
UPDATE
---
---
Blogs

Remixd
Digital Rights Ireland
Political Remix Video
This & That
Wreck & Salvage Blog
Imaginify.org
blogonandon
stanislas kazal underground blog
Niall Larkin
Recycled Cinema
Remix Theory
Art Threat
Lessig
JD Lasica
Blogorragh
Boing Boing
Darknet
Damien Mulley


Add a Blog
---
Categories

Remix Culture
Digital Rights
Copyright
Education
Business
Politics
Technology
Movies/TV
FilmMaking/Editing
Other


---
Recommended Reading


Add a Book





Pirate Cinema

Cory Doctorow





Republic, Lost: How Money Corrupte Congress -- And a Plan to Stop It.

Lawrence Lessig





Digital Copyright

Jessica Litman





The Video Vortex Reader

Edited by Giert Lovink and Sabine Niederer





Hillman Curtis on Creating Short Films for the Web

Hillman Curtis





Remix: Making Art and Commerce Thrive in the Hybrid Economy

Lawrence Lessig





Art of the Start

Guy Kawasaki





The Art of Innovation: Lessons in Creativity from IDEO, America's Leading Design Firm

Tom Kelley and Tom Peters





The Pirate' Dilemma

Matt Mason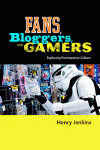 Fans, Bloggers, and Gamers: Media Consumers in a Digital Age

Henry Jenkins





Promises to Keep

William W. Fisher





Copy Fights: The Future of Intellectual Property in the Information Age

Adam Thierer





The Future of Music

David Kusek, Gerd Leonhard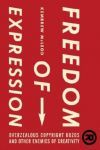 Freedom of Expression

Kembrew McLeod





The Future of Ideas

Lawrence Lessig





The Long Tail

Chris Anderson





The Cult of the Amateur

Andrew Keen





Convergence Culture

Henry Jenkins





Darknet: Hollywood's War Against the Digital Generation

JD Lasica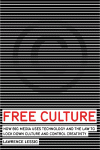 Free Culture

Lawrence Lessig