Featured Artist: Pogo

2009-06-25 03:49:24 Posted by: ikat381 Category: Copyright

Aside from being made completely of appropriated footage, Pogo's movies fit very nicely into the "music video" tradition. They function to highlight and accompany his amazing musical tracks, which he composes out of samples usually taken from popular children's movies -- Harry Potter, The Secret Garden, Mary Poppins... In several tracks, Pogo will take small acapella bits from the films and rearrange them into entirely new melodies. The fragments of words and instruments build and ebb into engaging and haunting songs, with both the polished flow and dynamics of an accomplished DJ and a sense of that strange magic some of us might have felt when we were little children, sitting at the TV on our livingroom carpets and soaking in all the hypnotizing stimulus of our first disney films.
Pogo mixes his movie sources with varying amounts of other samples and beats, but he also makes songs like "Mary's Magic," which is 100% composed of sounds from the movie "The Secret Garden." The track for Pogo's popular "Alice" video is 90% composed of the sounds from "Alice in Wonderland." Pogo typically chooses a single movie as the source material for his respective tracks and music videos.
Once Pogo shifts to filmmaker mode, he rigorously arranges his visuals to draw in the viewer: he hits us with short clips of the images that correspond with his audio sources, he adjusts the speed of other scenes to fit the beat, he plays with jump cuts, repetition, he builds little variations by rotating or resizing the frame. Pogo uses an exhaustive range of video editing techniques to build a hypnotizing effect that seems well-suited for someone with such a solid musical background. And it obviously doesn't hurt that he often chooses such richly colorful movies as sources for his remixes.
UPDATE
---
---
Blogs

Remixd
Digital Rights Ireland
Political Remix Video
This & That
Wreck & Salvage Blog
Imaginify.org
blogonandon
stanislas kazal underground blog
Niall Larkin
Recycled Cinema
Remix Theory
Art Threat
Lessig
JD Lasica
Blogorragh
Boing Boing
Darknet
Damien Mulley


Add a Blog
---
Categories

Remix Culture
Digital Rights
Copyright
Education
Business
Politics
Technology
Movies/TV
FilmMaking/Editing
Other


---
Recommended Reading


Add a Book





Pirate Cinema

Cory Doctorow





Republic, Lost: How Money Corrupte Congress -- And a Plan to Stop It.

Lawrence Lessig





Digital Copyright

Jessica Litman





The Video Vortex Reader

Edited by Giert Lovink and Sabine Niederer





Hillman Curtis on Creating Short Films for the Web

Hillman Curtis





Remix: Making Art and Commerce Thrive in the Hybrid Economy

Lawrence Lessig





Art of the Start

Guy Kawasaki





The Art of Innovation: Lessons in Creativity from IDEO, America's Leading Design Firm

Tom Kelley and Tom Peters





The Pirate' Dilemma

Matt Mason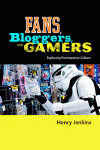 Fans, Bloggers, and Gamers: Media Consumers in a Digital Age

Henry Jenkins





Promises to Keep

William W. Fisher





Copy Fights: The Future of Intellectual Property in the Information Age

Adam Thierer





The Future of Music

David Kusek, Gerd Leonhard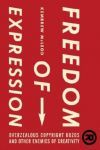 Freedom of Expression

Kembrew McLeod





The Future of Ideas

Lawrence Lessig





The Long Tail

Chris Anderson





The Cult of the Amateur

Andrew Keen





Convergence Culture

Henry Jenkins





Darknet: Hollywood's War Against the Digital Generation

JD Lasica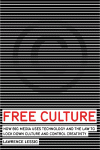 Free Culture

Lawrence Lessig