Featured Artist: D.M. Phoenix

2009-06-22 14:04:23 Posted by: ikat381 Category: Remix Culture

D.M. Phoenix (DMP) is an accomplished artist in many regards (See his impressively designed portfolio site at phoenixium.com – drawings, CG, flash, etc…). Sometimes, when he finds the time, he makes a video mashup on youtube. But you can expect a lot more from your mashup when it's being cut together by someone like DMP, who has dedicated so much of his life to making art, and who has an unmistakable passion for science fiction and for pleasing an audience.
As you might expect there are a number of "Star Trek vs Star Wars" mashes on the Internet, but what distinguishes the "DMP edition" is its persistent showmanship. DMP's combinations of different video sources are indeed technically accomplished, but they go further than that: he chooses cutaways that give a precise emotional tone to the interactions between characters; he discreetly repeats certain clips to fine-tune the narrative pace and comic timing of his scenes; he always keeps an eye open for opportunities to twist the footage into a good joke.
"Star Wars Vs. Star Trek" is DMP's most elaborate and popular remix so far, but I hope he can find the time to make some more. We stand to gain a lot whenever artists with solid multidisciplinary backgrounds decide to come play in our sandbox.
UPDATE
---
---
Blogs

Remixd
Digital Rights Ireland
Political Remix Video
This & That
Wreck & Salvage Blog
Imaginify.org
blogonandon
stanislas kazal underground blog
Niall Larkin
Recycled Cinema
Remix Theory
Art Threat
Lessig
JD Lasica
Blogorragh
Boing Boing
Darknet
Damien Mulley


Add a Blog
---
Categories

Remix Culture
Digital Rights
Copyright
Education
Business
Politics
Technology
Movies/TV
FilmMaking/Editing
Other


---
Recommended Reading


Add a Book





Pirate Cinema

Cory Doctorow





Republic, Lost: How Money Corrupte Congress -- And a Plan to Stop It.

Lawrence Lessig





Digital Copyright

Jessica Litman





The Video Vortex Reader

Edited by Giert Lovink and Sabine Niederer





Hillman Curtis on Creating Short Films for the Web

Hillman Curtis





Remix: Making Art and Commerce Thrive in the Hybrid Economy

Lawrence Lessig





Art of the Start

Guy Kawasaki





The Art of Innovation: Lessons in Creativity from IDEO, America's Leading Design Firm

Tom Kelley and Tom Peters





The Pirate' Dilemma

Matt Mason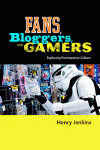 Fans, Bloggers, and Gamers: Media Consumers in a Digital Age

Henry Jenkins





Promises to Keep

William W. Fisher





Copy Fights: The Future of Intellectual Property in the Information Age

Adam Thierer





The Future of Music

David Kusek, Gerd Leonhard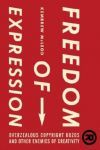 Freedom of Expression

Kembrew McLeod





The Future of Ideas

Lawrence Lessig





The Long Tail

Chris Anderson





The Cult of the Amateur

Andrew Keen





Convergence Culture

Henry Jenkins





Darknet: Hollywood's War Against the Digital Generation

JD Lasica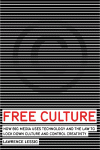 Free Culture

Lawrence Lessig