YouTube User Puts Legal Lash to Universal

2007-08-30 23:56:25 Posted by: ragaman7 Category: Copyright

A mother posts a video clip of her toddler son with a clip of Prince playing in the background to YouTube. Universal demands that the clip be removed. The Electronic Frontier Foundation (EFF) is suing Universal asking a federal court to protect the fair use and free speech rights of this mother. Need to see more of this. Too often, the big guys pick on the little guys. Nice to see someone fighting back.
UPDATE
---
---
Blogs

Remixd
Digital Rights Ireland
Political Remix Video
This & That
Wreck & Salvage Blog
Imaginify.org
blogonandon
stanislas kazal underground blog
Niall Larkin
Recycled Cinema
Remix Theory
Art Threat
Lessig
JD Lasica
Blogorragh
Boing Boing
Darknet
Damien Mulley


Add a Blog
---
Categories

Remix Culture
Digital Rights
Copyright
Education
Business
Politics
Technology
Movies/TV
FilmMaking/Editing
Other


---
Recommended Reading


Add a Book





Pirate Cinema

Cory Doctorow





Republic, Lost: How Money Corrupte Congress -- And a Plan to Stop It.

Lawrence Lessig





Digital Copyright

Jessica Litman





The Video Vortex Reader

Edited by Giert Lovink and Sabine Niederer





Hillman Curtis on Creating Short Films for the Web

Hillman Curtis





Remix: Making Art and Commerce Thrive in the Hybrid Economy

Lawrence Lessig





Art of the Start

Guy Kawasaki





The Art of Innovation: Lessons in Creativity from IDEO, America's Leading Design Firm

Tom Kelley and Tom Peters





The Pirate' Dilemma

Matt Mason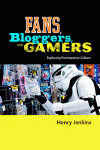 Fans, Bloggers, and Gamers: Media Consumers in a Digital Age

Henry Jenkins





Promises to Keep

William W. Fisher





Copy Fights: The Future of Intellectual Property in the Information Age

Adam Thierer





The Future of Music

David Kusek, Gerd Leonhard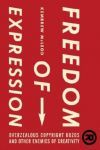 Freedom of Expression

Kembrew McLeod





The Future of Ideas

Lawrence Lessig





The Long Tail

Chris Anderson





The Cult of the Amateur

Andrew Keen





Convergence Culture

Henry Jenkins





Darknet: Hollywood's War Against the Digital Generation

JD Lasica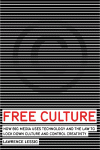 Free Culture

Lawrence Lessig